The DoctorWine Ultimate Guide to Italian Wine by Daniele Cernilli is now in its 5th edition and this year along with the Italian and English versions there will also be one in German.
The official presentations of the guide in Italy will be:
Sunday, October 14 in Milan, at the Hotel Principe di Savoia, Piazza della Rebubblica 17, and it will be the closing event of Milan Wine Week.
Sunday, October 21 in Rome, at the Hotel Parco dei Principi, Via G. Frescobaldii, 5.
In the United States:
Monday, November 5 in Los Angeles.
In Germany:
Monday, November 19 in Munich.
There will be other presentations at the start of 2019 in London and other US cities.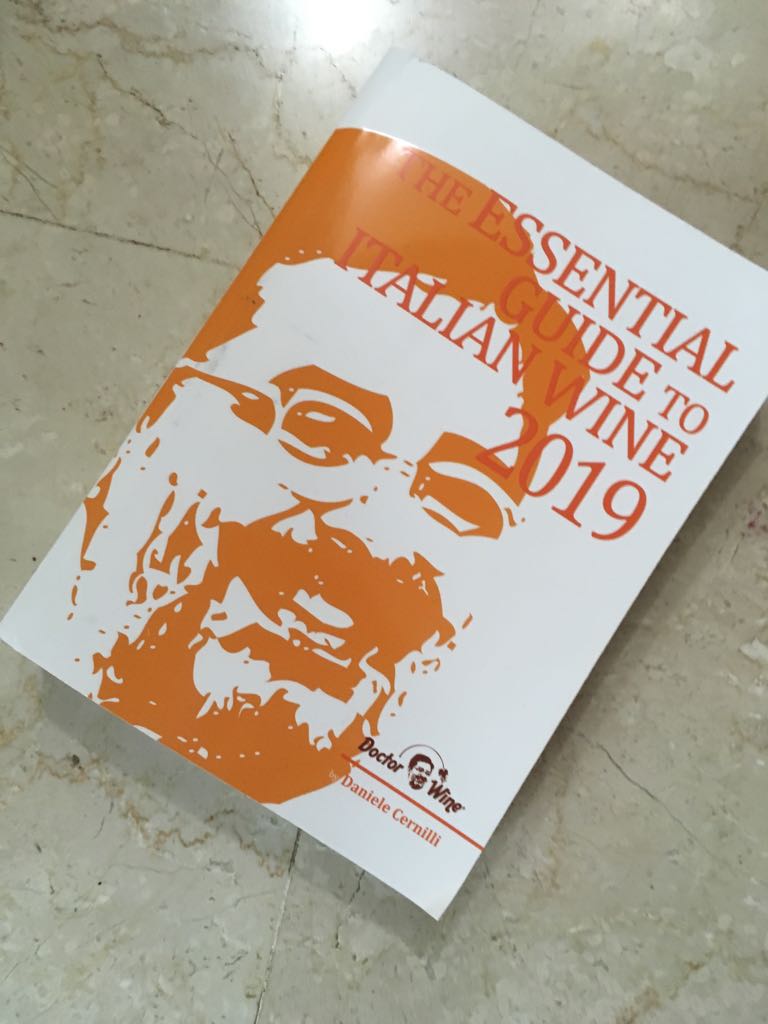 These presentations will in reality be a big wine party with a vast tasting open to the public and the participation of hundreds of producers selected among the best in Italy.
For accreditation or to acquire admission tickets a link will soon be available on the DoctorWine site in the Shop sections where it will also be possible to order one or more copies of the guide.
The awards ceremony for the best wines, the "Faccini" DoctorWine hedcut recognitions, the new Three-Star estate designations and the special prizes will take place in Milan on the morning of October 14 at 10am, always at the Hotel Principe di Savoia (by invitation only).
There were some significant novelties in the Special Prizes section of this editions. Aside from the by now traditional ones (Best Wine, Best Red, Best White, Best Rosé, Best Sparkling Wine, Best Sweet Wine, Best Quality/Price Ratio, Best Quality/Quantity Wine, Best Estate of the Year, Best Up-and-Coming Producer, Best Wine Cooperative, Best Enologist, Best Sustainable Winegrowing and the A Life for Wine) a new prize was been created for the Best Debut Wine, which is awarded to a wine that had entered the guide for the first time with a performance that astonished tasters.
A new special classification was also created for the Best Single-Grape Wines, made from varietals cultivated in Italy be they native or international. In regard to the Quality/Price Ratio, a topic of extreme interest, aside from the prize for the best wine in this category we have selected another ten in the same price range with ratings above 90/100 points.
The tasting in Rome will be preceded by a Press Conference at 3pm, always on October 21 at Hotel Parco dei Principi.
Here are some numbers on the guide:
1,134 wineries selected
2,809 wines evaluated
374 DoctorWine "Faccini" awarded including:

1 with a 100/100 rating
7 with 99/100
20 with 98/100
57 with 97/100
104 with 96/100
185 with 95/100

15 Special Prizes
26 Best Single-Grape Wines
10 wines with the Best Quality/Price Ratio (plus the winner of the best in the category)
670 wines with a Like for their Quality/Price Ratio
93 Wineries given a Three-Star rating.