Flakes and flakes for the new couture Collection S/S 2019 by Nino Lettieri who likes to mix, in addition to the classic and indispensable black and white, various colors from yellow to fuchsia from green to wisteria from blue to pink for tailleurs strictly tailored and fluctuating lines with precious embroidery for evening dresses.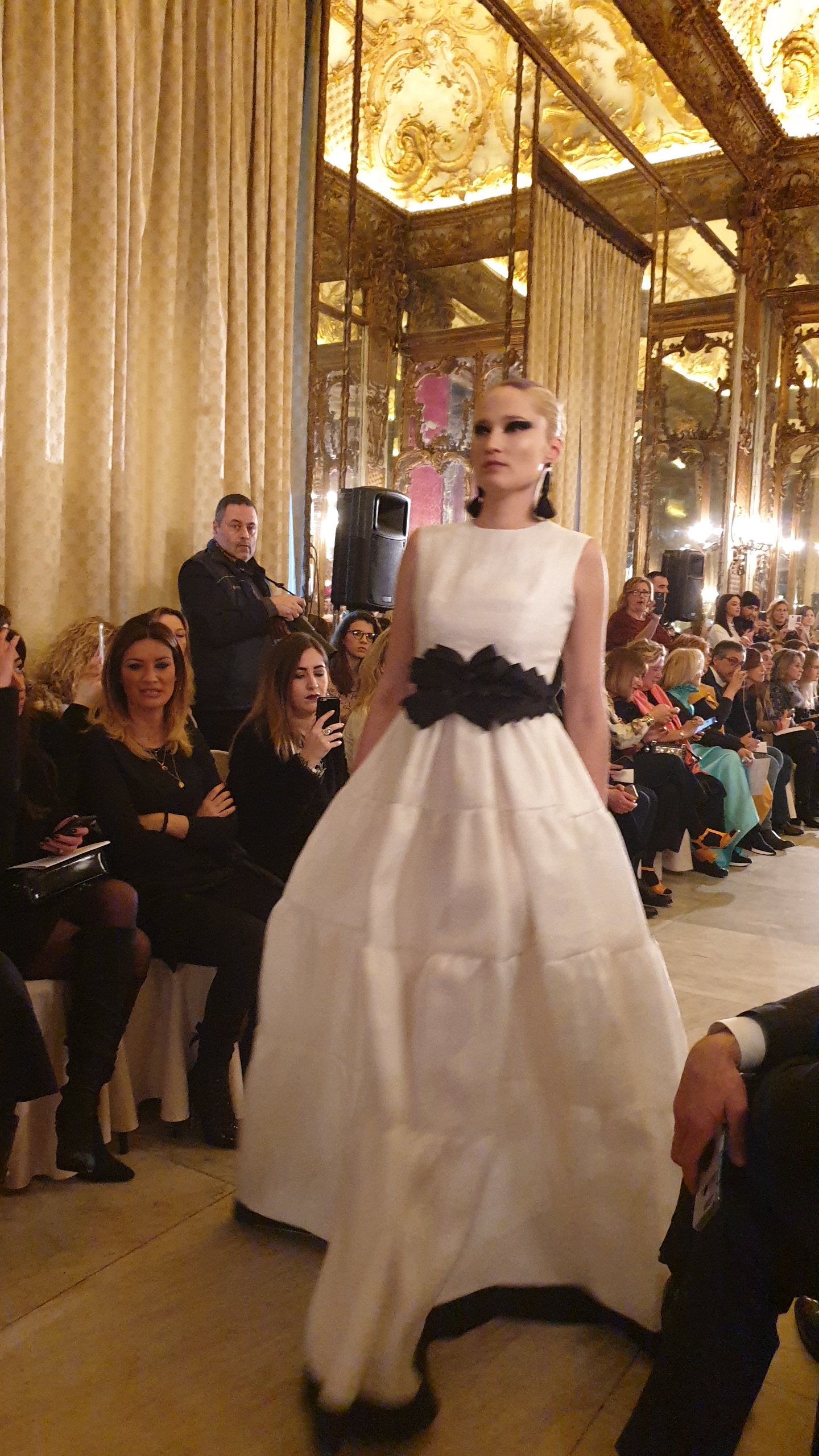 The organza, the satin, the mikado, the taffetà, the chiffon, alternate both in the prints, designed by the stylist, represented by striped bows flying, giant and small on a white background and black background but also in the solid colors of Nino Lettieri suggests for the new spring summer both in the large volumes of the evening-night taffeta skirts and the trouser-jacket suits from the tight lines.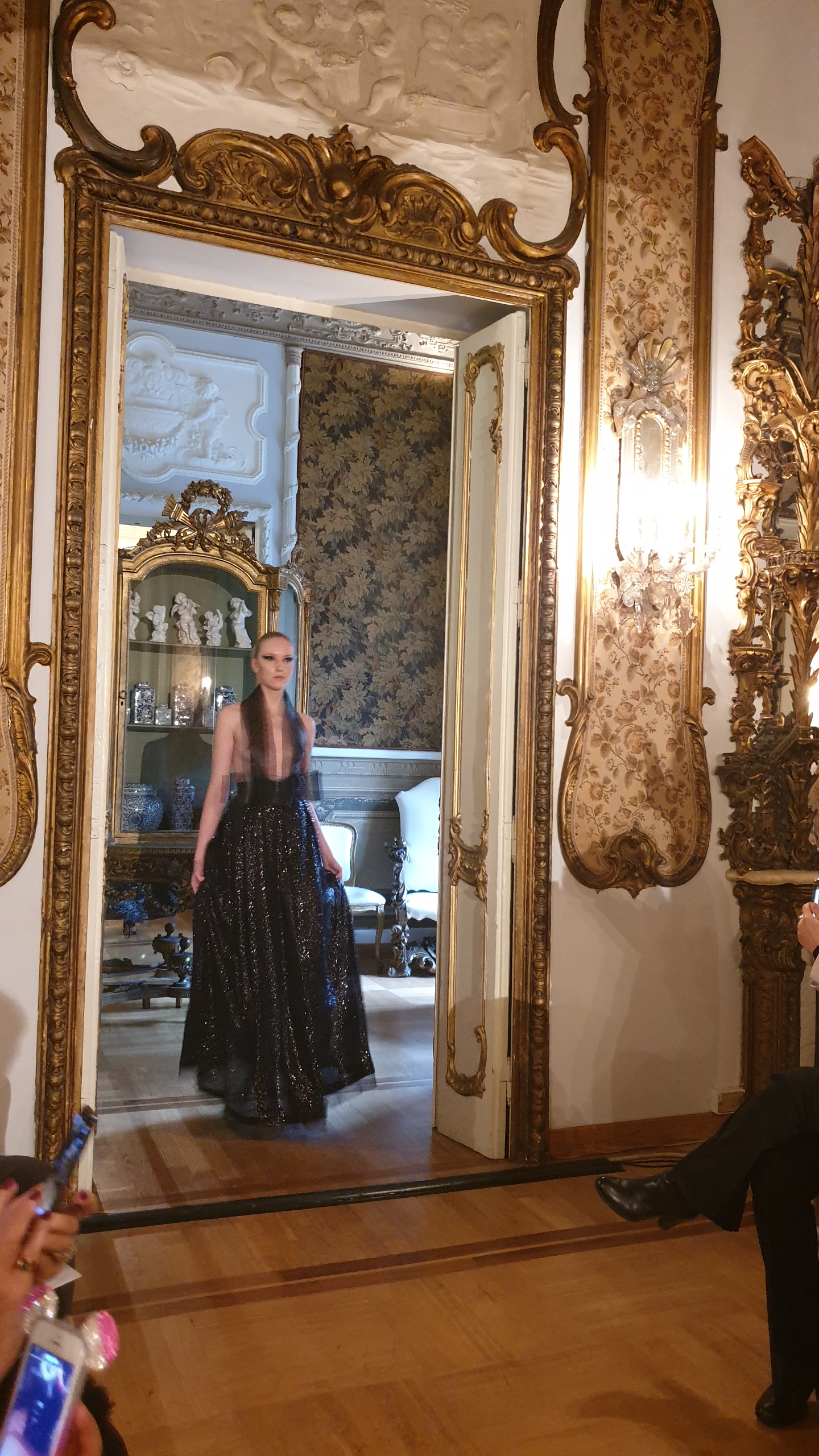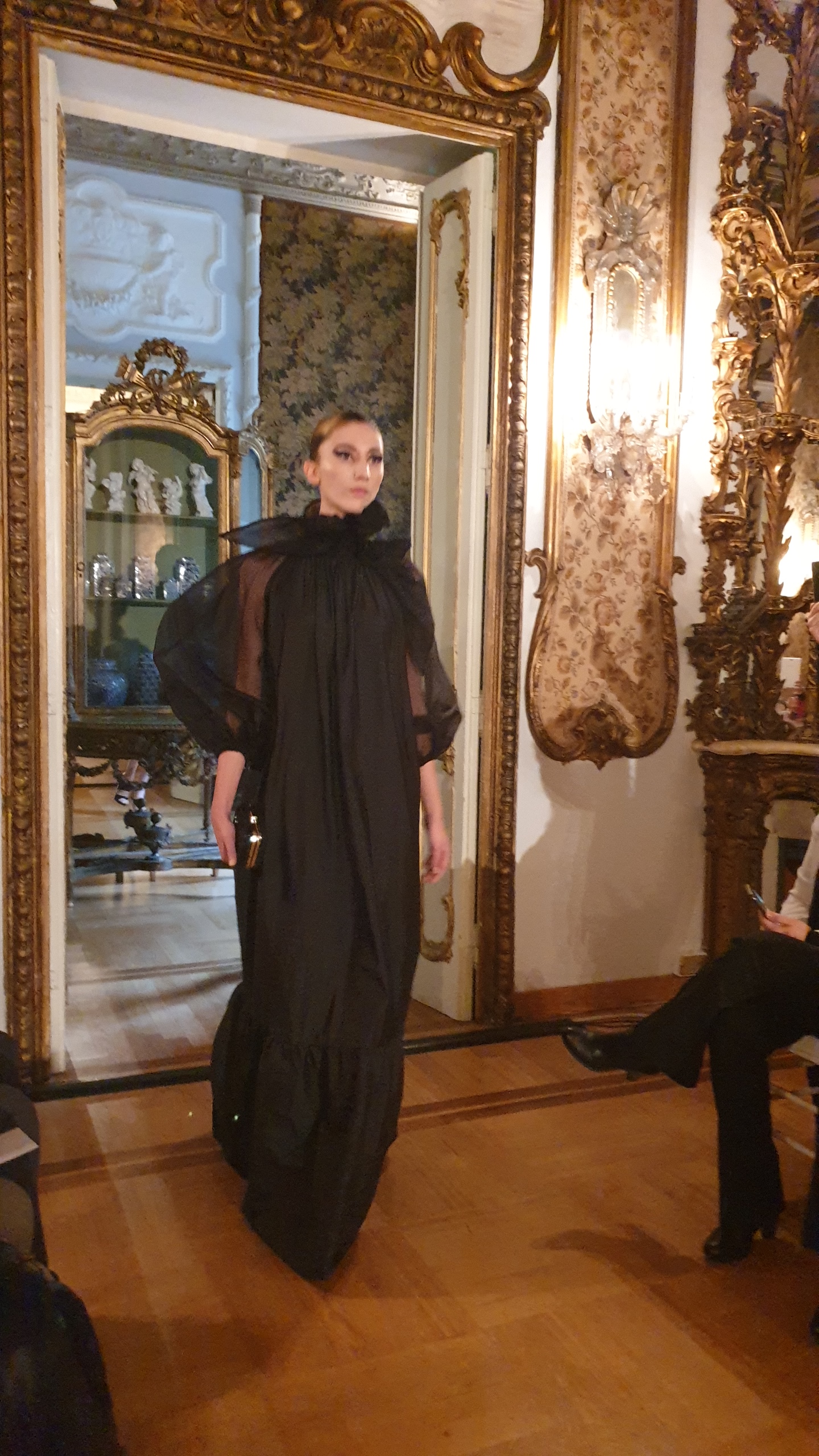 Starring embroidered bows with crystals and sequins like big and precious brooches.
We see them on the taffeta and mikado jackets, on the transparent net dresses and on the taffetà shirts accompanied by light and soft ostrich feathers.
For shoes heel sandals 12, made by ALBANO, in transparent nylon and light black nappa and nude with small bows.
The bride is a triumph of sequins and feathers on the dress from the trapeze line.
The make up of the eclectic Raffaele Squillace and the hairstyles of maestro Francesco Beneduce complete the outfits of the collection Couture S/S 2019 by Nino Lettieri.