The Roman fashion house Aline Oliveira Couture, discovered by Fashion Curator, Veronica Sheynina, showcases in Milan on February 18th during the unforgettable Milan Fashion Week opening event.
A Brazilian-born designer living and working in Rome, Aline Oliveira blows up the Milanese catwalks with her new Fall-Winter 2019/2020 collection, dedicated to the strong and independent women.
"I dedicate this collection to women who, like me, carry on their families,homes, work, without ever giving up, – Aline says. – I firmly believe that women do have the super powers. This collection is created to enhance them ".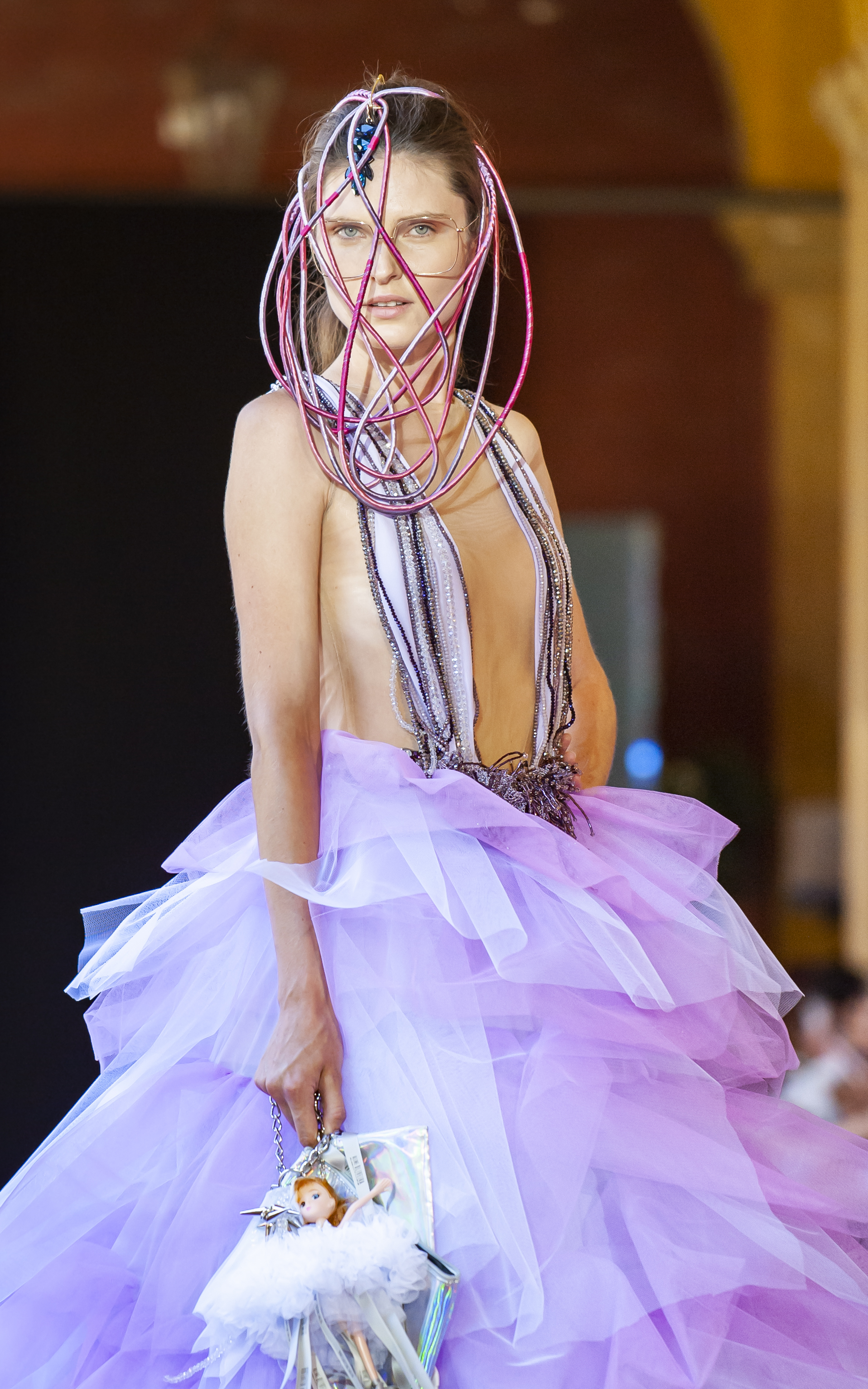 The Collection. Powerful, sexy and rebel Fall-Winter looks are the perfect mix of the Italian elegance and the Latin American sensuality. Aline Oliveirabringsto the catwalk a sophisticated woman who is not afraid  to wear strong colors, like fire red and golden, and is proud to show her seductive shapes. In the new winter season Aline Oliveira's heroine dresses up in precious fabrics and embroidery. Super light mini-dresses and almost transparent couture maxi skirts are styled together with the over-sized coats and tiny jackets which are made of the environmental friendly eco-leather and eco-fur.
For this new collection, Aline Oliveira has collaborated with the French Brazilian designer LSSPARIS . "He brought that touch of risque that made the collection chic, sexy but always elegant", – says Aline.
For any additional information, please contact creative.sheynina@gmail.com
About
Instagram @alineoliveiracouture
Press Office
Fashion Curator www.fcurator.com