Even if the production regulations allow for the presence of up to 10% of complementary white varieties (as long as they are non-aromatic), nowadays the zone's producers tend to make their Luganas exclusively from Turbiana. Five different styles are permitted: standard Lugana, Superiore, Riserva, Vendemmia Tardiva (Late Harvest) and Spumante (Sparkling).
LUGANA
Fresh, young, "standard" or "basic" Lugana is the driving force and foundation stone for the denomination as a whole: it accounts for almost 90% of the DOC's wines.
It is a wine with a pale straw yellow colour and greenish highlights; its nose is delicately floral, with a hint of almonds, while on the palate it is fresh, pleasantly citrus-like and long.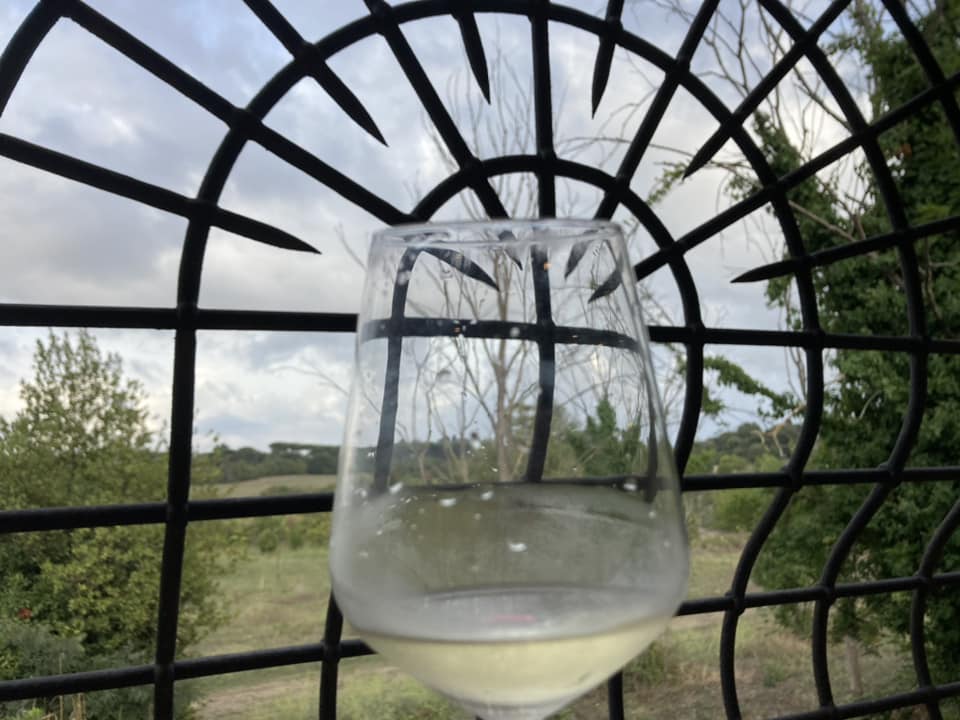 LUGANA SUPERIORE
Introduced into the production regulations in 1998, Lugana Superiore is a Lugana that has been aged for at least one year after harvesting. For this reason its taste profile is more complex than that of the standard version. The colour has a more golden hue; the more varied aromas offer hints of wild herbs, of chlorophyll, of ripe apples and citrus fruits (especially mandarin oranges), together with notes of hazelnuts or spices when the wine has matured in wood (today, increasingly, less new and less toasted, and of a larger size than barriques). The palate is more richly structured and is underpinned by crisp, lively acidity and a mineral tanginess that gives the wines intriguing "saline" nuances.
LUGANA RISERVA
Lugana Riserva is a natural evolution of the Superiore type: it must mature for at least 24 months, 6 of which in bottle. It has a brighter hue and more evolved, complex aromas, with notes of flint and balsamic hints. The minerality on the palate is more warming than in the Superiore, but it is similarly mouth-filling, tangy and persistent.
The longevity of these dry, still versions varies from type to type, but also depends on the wine's style. Today, particularly for the more complex wines like Lugana Superiore and Lugana Riserva,  production is increasingly oriented towards vinification in stainless steel and "sur lie" (i.e., with   prolonged contact between the wine and its lees/yeasts), as well as towards mixed maturation (partly in stainless steel and partly in wood.
Producers are therefore realizing that their wines can be even more long-lived than in the past. The "basic" version can be kept in one's cellar even for two or three years, while the Superiore and Riserva have the potential to mature gracefully for a decade or so.
The last two versions covered by the production regulations display very particular characteristics.
LUGANA VENDEMMIA TARDIVA
The Late Harvest version of Lugana is undoubtedly something new: a different, more "experimental" kind of Lugana, but without any of the sticky-sweet style of a traditional "passito" wine. This type of wine is in fact made by over-ripening the grapes on the vine and then picking them later than usual – between the end of October and early November – rather than drying the fruit in special lofts.
These richer, more concentrated grapes give the Lugana wine a typically "late-harvested" profile: softer and weightier, but not excessively sweet, because the residual sugar is successfully balanced by the acidity in a similar way to an Alsace Vendange Tardive or a German Spätlese.
LUGANA SPUMANTE
The sparkling version has been included in the production regulations since 1975, and represents – in spite of the limited number of bottles produced – a well-established traditional category of Lugana. As Camillo Pelizzari describes in his fundamental book "La Lugana e il suo vino" of 1942, towards the end of the 19th century a group of businessmen from Champagne who were visiting San Martino della Battaglia tried without any great success (because of scarce production) to invest in making a sparkling version of Lugana. Indeed, they actually wanted to create a winery at Rivoltella for the production of a Classic Method sparkling wine along the lines of Champagne.
Today Lugana Spumante is produced both by the Charmat (or Martinotti) method (prise de mousse in pressurized tanks) and the Classic Method (refermentation in bottle). In the former case, the taste profile displays greater simplicity and freshness, with primary aromas of citrus fruits (especially citrons) and a creamier, more generous perlage, while in the latter it becomes more refined and complex, with a more elegant, lively bouquet and a more graceful, "crisp" perlage.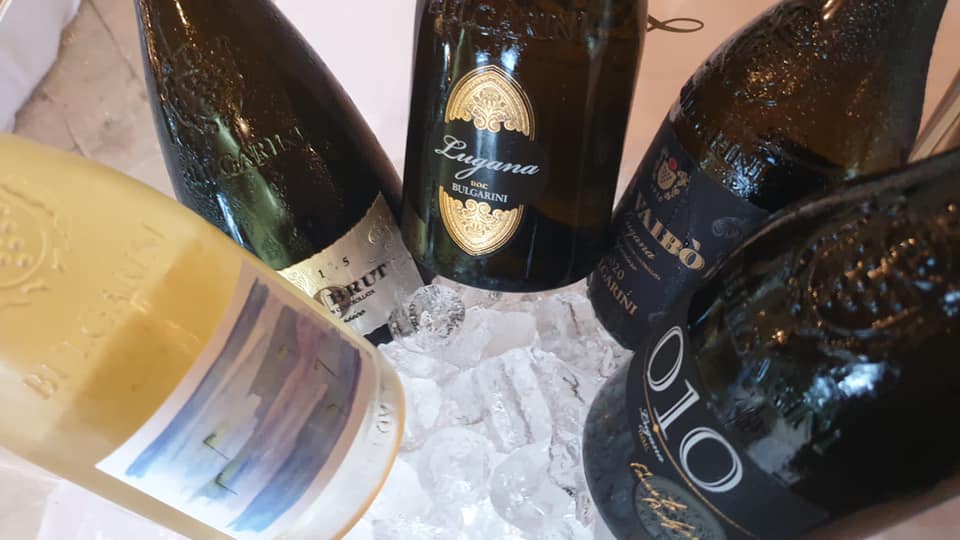 HISTORICAL ORIGINS
Today, crossing what has always been one of the most beautiful and popular tourist destinations in Northern Italy – Lake Garda, and in particular its southern part – one would be hard put to believe that all of this area was once covered by the "Selva Lucana", a really dense marshy forest. It was only thanks to the great agricultural revolution originated by the Republic of Venice from the 15th century onwards that the zone began to be reclaimed in earnest, in order to obtain land to be used for the cultivation of cereals. But the presence of vines in this area dates back much further – at least to the Bronze Age – and is proven by the famous Vitis Silvestris grape seeds found around the pile dwellings of Peschiera del Garda.
Then there are the legends regarding the famous poet Catullus and Teodatus, King of the Ostrogoths, as well as –over the course of time – a considerable number of historical and literary references, such as that concerning the «very beautiful grapes» that Isabella d'Este Gonzaga tasted among the ruins of the Roman villa at Sirmione during her voyage to Lake Garda.
But it is only with the «exquisite Trebulani» whose praises were sung by Andrea Bacci in his "De naturali vinorum historia" of 1595, and the «lusty, agreeable» wine from «muddy Lugana» described by Ottavio Rossi in his "Memorie bresciane" of 1693, that the white wine from this area began to be mentioned specifically for the first time.
At the beginning of the 20th century, the words of Father Giuseppe Lenotti in his "Cenni storici e statistici di Pozzolengo" illustrate perfectly the contemporary scenario in Lugana: «the ancient Selva Lugana is now a fertile plain almost exclusively cultivated with vines; it produces a white wine of excellent quality and that is highly valued, even in the marketplace».
THE LUGANA ZONE
Lugana, as journalist Zeffiro Bocci once perspicaciously wrote, is a «two-faced» zone, in the sense that it is located in two different Regions: Lombardy and the Veneto.
It is not just a question of local accents or political/territorial divisions: there is also a curious balance between «the two sides». The part of the denomination in Lombardy has a quantitative predominance both in terms of communes (no less than four out of five – Desenzano, Sirmione, Pozzolengo and Lonato – are in fact in the Province of Brescia) and of hectares under vine (1,948 out of more than 2,000 currently being cultivated). However, the part in the Veneto, which lies exclusively in the commune of Peschiera del Garda, is the leader as far as commercial volumes are concerned, seeing that 60% of the wines in bottle come from Veronese producers.
An interesting fact is that all of the communes in the Lugana zone belong to the diocese of Verona. The Bishop of this city in fact also has jurisdiction over the parishes in the Province of Brescia of Desenzano, Sirmione, Pozzolengo and Lonato.
Apart from the topography of these various communes, however, the Lugana denomination can essentially be divided up into two zones.
The first – and larger – area is that with firmer clay soils. It is fairly flat and stretches along the hinterland of the lake, including Desenzano, Sirmione, part of the commune of Pozzolengo, and Peschiera. This is the heart of the denomination which, between Rovizza and Lugana – hamlets that produce the most "lacustrine" and mineral style of Lugana – has its historic and top-quality zone, even though over time the size of thevineyard area has had to make concessions to building for the local tourist industry.
In the Veneto part of Lugana, there is (as mentioned above) just one commune, Peschiera del Garda. However, this includes one of the most interesting subzones, that of San Benedetto di Lugana, one of the denomination's real "crus".
The second, hillier zone stretches from the famous Monumental Tower of San Martino della Battaglia in two different directions: towards Pozzolengo and towards Lonato. Here the clays are more sandy; the hills are more undulating and gentle, with altitudes of no more than 130 metres; the soils are more morainic (especially towards Lonato), with a considerable presence of gravel; the wines are less mineral, more acidulous and voluminous.
THE TERROIR OF LUGANA: SOIL, MICROCLIMATE & GRAPE VARIETY
Those of Lugana are stratified clays of morainic origin and are sedimentary in nature. They are predominantly calcareous and rich in mineral salts, and in the hillier part of the D.O.C. they become more sandy. This is not easy ground to work: just as it is compact and hard during times of drought, it becomes soft and muddy when it rains. However, it is these very chemical and physical features that make it the source of Lugana's organoleptic qualities, because they give the wine clean, powerful scents that combine hints of almonds and citrus fruits, as well as acidity, tanginess and a well-balanced structure.
In Lugana, the microclimate – influenced positively by the temperate breezes from Lake Garda – is mild and fairly constant, with little difference between day- and night-time temperatures. This is a "climatic cradle" that is perfect for highlighting the peculiarities of a special grape like Turbiana.
Closely related to Trebbiano di Soave – a variety that is quite close geographically speaking, but whose vineyards lie on a different type of soil, of volcanic rather than morainic origin –  the Turbiana grape was considered fora long time to be related (if not actually confused) with the Verdicchio from the Castelli di Jesi in the Marche Region. However, recent studies have shown that it is different from that cultivar in its aromatic characteristics, as well as from a phenological, agronomical and oenological point of view.
Less high-yielding than most of the other Trebbianos of Italy, Turbiana is a grape that has a medium-sized, compact bunch, with a long, pyramidal shape; the berries are spheroid in shape, with thick skins and moderately bloom (bloom is that sort of white patina, similar to flour, which one can see on the grapes during ripening); the pulp is juicy and loose, slightly acidulous and neutral in flavour. It is sensitive to rot, oidium and peronospora. When vinified on its own, it shows great versatility both in the classic still versions and in sparkling ones.