FLL Fashion Week is Fort Lauderdale's premier fashion event offering an international platform for designers from the region to seamlessly connect with media and buyers. The event will increase the domestic awareness of home grown fashion and increase the global presence of Fort Lauderdale design, while highlighting the culture and sophisticated glamour that solidify FLL as a style capital. Significant resources are being invested into the future of fashion in Fort Lauderdale.
World class events, digital and social campaigns and a team comprised of the industry's elite professionals are working together to make Fort Lauderdale one of the premier fashion capitals of the world.
March 16 – Friday and Saturday the 17th the 4th Annual FLL Fashion Week unspools with Founders, Florentina and Grant West confirming an eclectic mix of continuous runway shows and onstage entertainment featuring emerging and legacy Swim, Resort and Couture designers with their 'see now – buy now' collections. The collections and sponsor activations will unspool with in a vast tent in Wayne Huizenga Plaza at 32 East Last Olas Blvd, Ft Lauderdale 33301 in the heart of the bustling and posh Las Olas Design District. A bevy of male and female models coordinated by Mia World Models will make their way nightly down a sixty-foot runway with media mavens, fashionistas and boutique buyers in tow. In partnership with the Art Institute of Ft Lauderdale two students will have their bespoke designs on the runway Eido Swimwear and Yas Gonzalez evening couture.  Artist in residence Paul Thomas Martin will be on hand for interviews.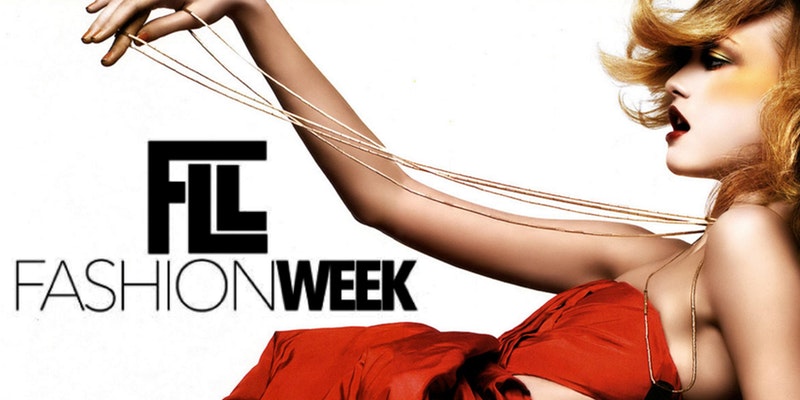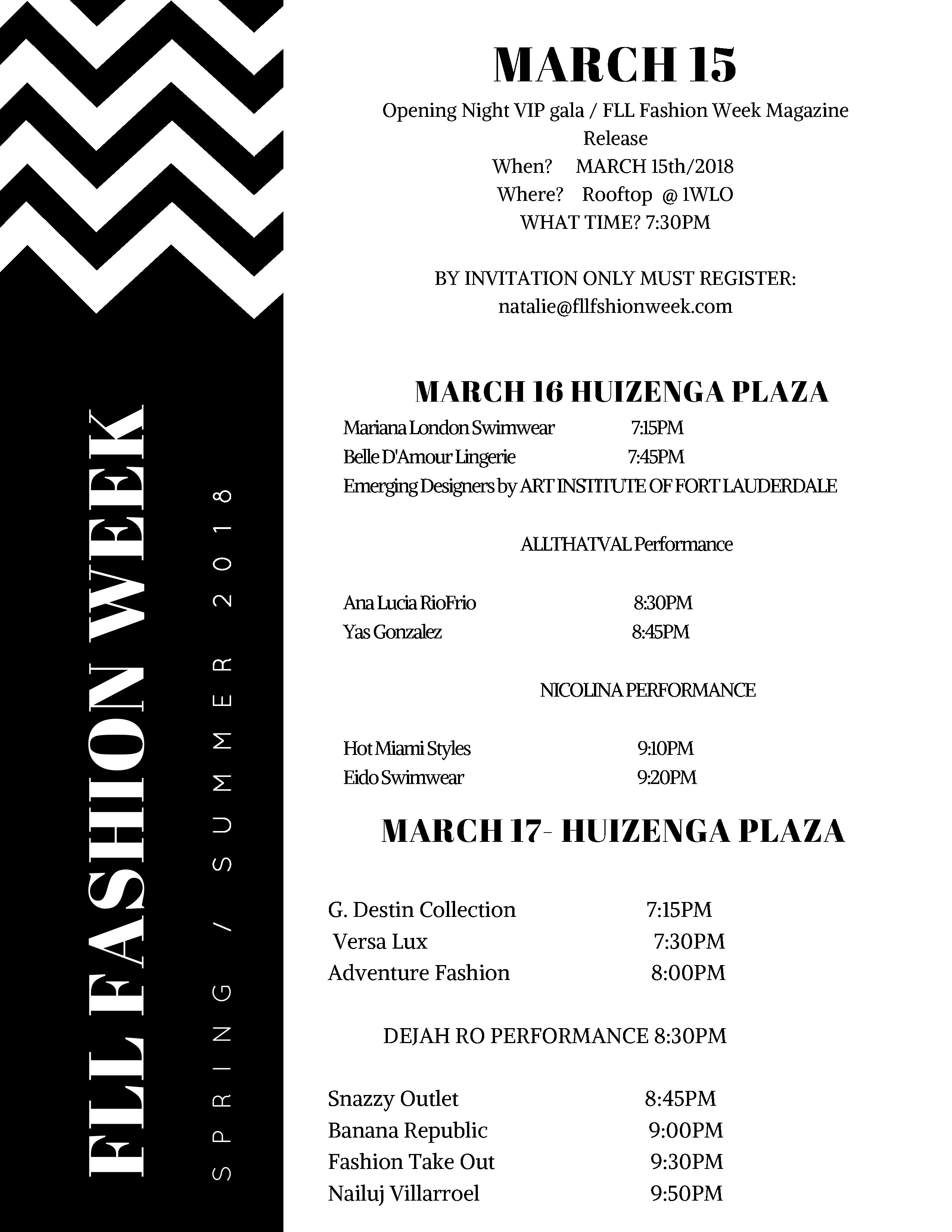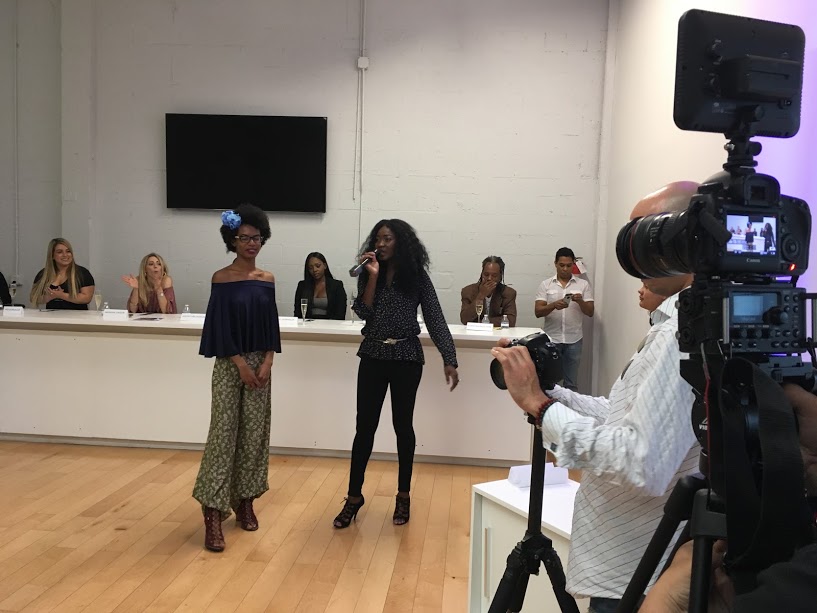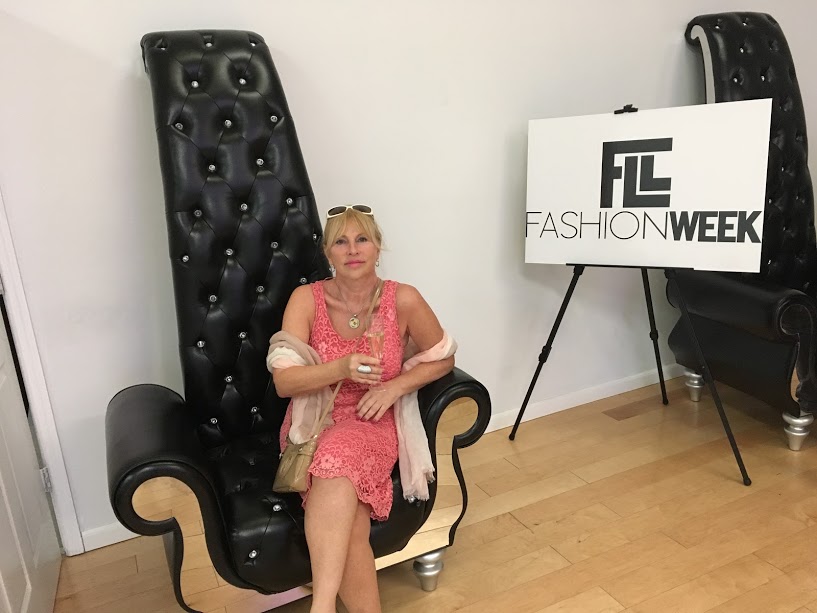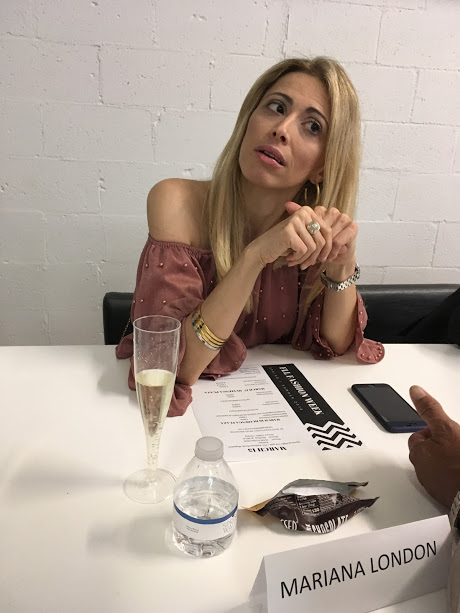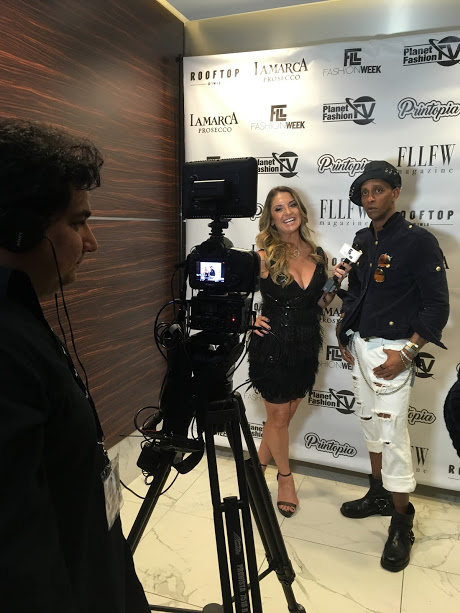 A wrap – around Beauty Bar and Lounge will have brand ambassadors demonstrating truly miraculous transformations with more luxury swag than can be stuffed in the signature beach totes.  Meet the makers of deeply discounted au courant beauty, health and wellness products by Sherine Bichara's 'Elixir of Life – L'Alchimiste'™, Rory Lee Makeup ®, PCR GeniX ™ CBD Elixir Body Creams, Nayked Botanicals by Vasiliki Karlin and Neocorium ™, a medical grade stem cell based epidermal growth rejuvenator. Red Carpet Host Lisa Sussman of LSD Productions will be providing live coverage for VIP AdAvenueGroup.com, an international aggregator of original reportage founded by former Yahoo Project Manager Francois Huynh in 2015.
Trending Makeup and Hair will be credited to the top stylists of award-winning Boca Beauty Academy. Modern Miami Furniture – designs bespoke displays of hand crafted interiors and ambiance for the proceedings. Hot Miami Styles and Mora Girls will be dressing out the host brigade with alluring evening, swim and resort wear with hand finished appliqué, embroidery and crochet an inspiration from the simpler things in life.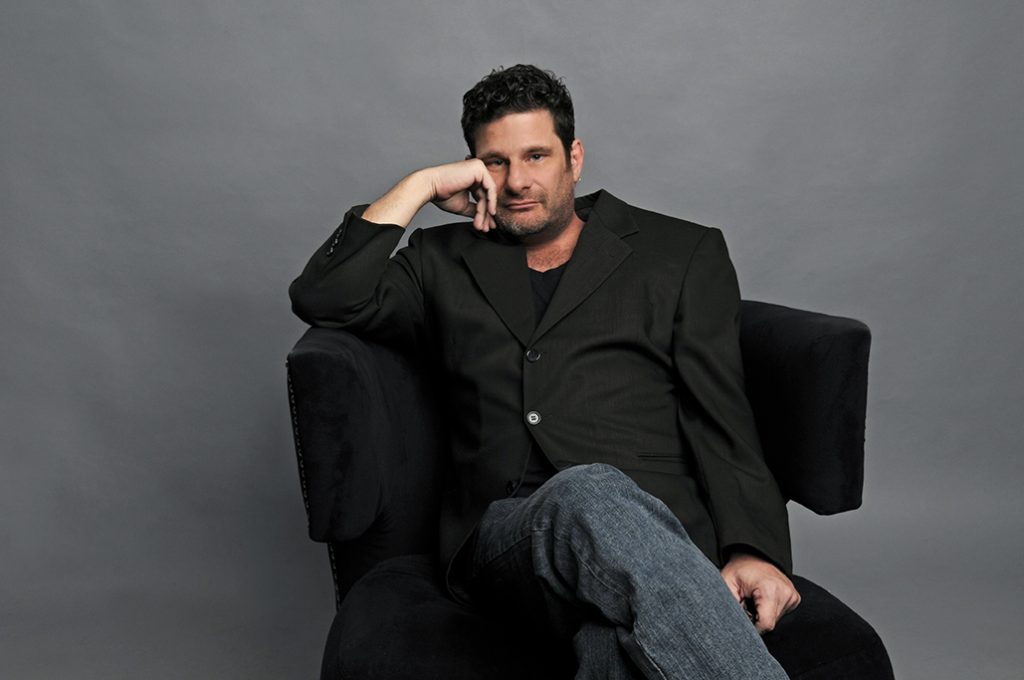 FLL Fashion Weeks Artist in Residence – Paul Thomas Martin will curate a collection of his fine art displayed during the Festivities.  In collaboration with internationally renowned Brazilian Romero Britto and his flagship gallery on South Beaches Lincoln Road, Paul Thomas Martin is distinguished as a highly collectable fine artist.  Britto and Paul Thomas Martin honed their craft in a series of collaborative works which proved to be critically and financially successful and served as a springboard for Martin's on going solo exhibits. When asked, Romero Britto says enthusiastically, "Paul is talented and unique, I love his post-modern pop aesthetic!". Most notably rake in his photographs and acrylics inspired by travels in Shanghai, China; Ulaanbaatar, Mongolia; New York City, New York; Atlanta, Georgia and Miami, Florida.
FLL Fashion Week has emerged as a leader in fashion centric 'must attend's'. The standing room only gatherings abound with unique fashion statements. It is called a celebration that is intimate, manageable and relaxing; providing the perfect settings for robust business transactions and a much-deserved respite from the harsh winters due north.
South Florida's premiere fashion event of the Spring Season kick's off for the global 'Five for Five' Press Campaign. Five for Five ™ also includes international media coverage of Miami Fashion Week with Antonio Banderas and Julio Iranzo, a Cannes Gala Dinner , May 19-2018 at the Intercontinental Carleton by Andres Aquino, Swim Week in July with Jennifer Sclafani's 'Swim Around the Globe' by Showroom-305 with a salut to FLL Fashion Week and Colombia Moda in Medellin Colombia.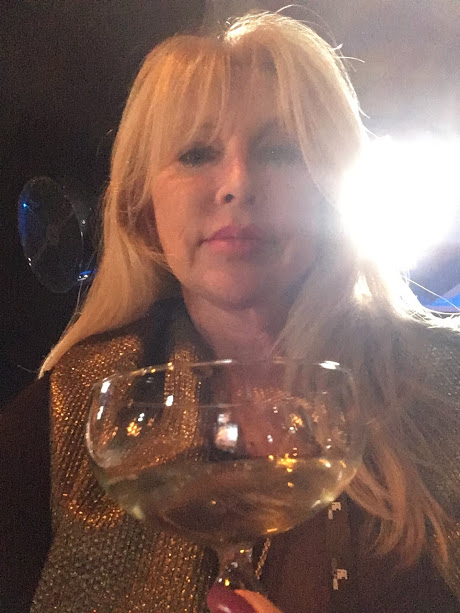 Fashion aficionados, media mavens, ticked guests and designers from Milano to Medellin are packing their Tumi's for stage side seats. All this is within a 15-minute UBER hop from Ft Lauderdale International Airport. Save Celebrity Cocktail' at the Rooftop 1 Las Olas Blvd, Ft Lauderdale FL 33301 with entertainment by DejaVu – Brazilian DJ Lucca and Nicolina concluding with a Formal Gala, through Saturday – March 17 at Downtown Ft Lauderdale, FL
Sussman, Board Member for Starz Foundation – "Second Chances for Women" and spokesperson and announcer for BEACON TV- says, "the three days and nights of fashionable fun and rejuvenation are within a beach-ball toss from Ft Lauderdale's sandy seaside, bespoke boutiques, elegant dining where you can trade in your puffy coats and snow plows for shorts and minted mojitos and caphirinas by Soul Cachaca caipirinha's and lip smacking Lolea Sangria."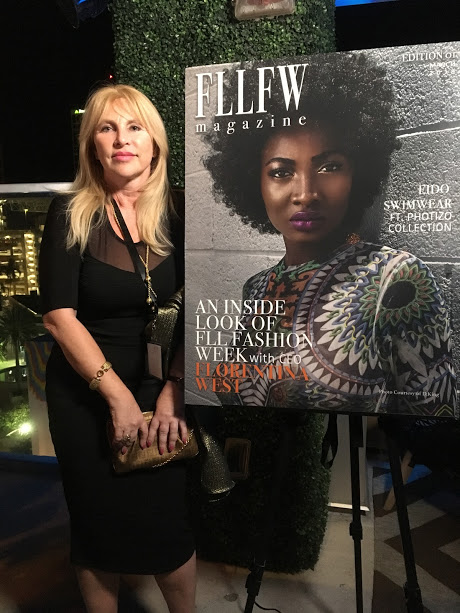 Fort Lauderdale Student Designs Inaugural Issue of Fort Lauderdale Fashion Week Magazine
Christina Menendez, a student at The Art Institute of Fort Lauderdale, recently designed the inaugural issue of Fort Lauderdale Fashion Week Magazine. The publication was officially released at the 2018 Fort Lauderdale Fashion Week Opening Gala on March 15 to a crowd of more than 200 spectators and VIP guests.
Menendez, who will graduate in June 2018, is in her final quarter at Ai Fort Lauderdale earning her Bachelor of Science in Graphic Design*. Her work on the magazine was part of an internship program with the Fashion Week organization. Production for the publication began in February 2018 and only lasted 37 days. Menendez was solely responsible for design and layout of the magazine and worked with copywriters, photographers, and magazine's publisher to produce the finished product.
The magazine will circulate four times a year as part of Fort Lauderdale Fashion Week's growing presence among the South Florida fashion industry. The publication will showcase the latest in fashion while inspiring self-esteem and confidence in young designers. The 28-page first edition is available in a print edition and will soon be published digitally.
Now in its third year, Fort Lauderdale Fashion Week offers an international platform for regionally-based designers to seamlessly connect with media and buyers. The event aims to increase domestic awareness of home-grown fashion and increase the global presence of Fort Lauderdale's designers.